A-Tech Doors Inc.
"We know how to make an entrance"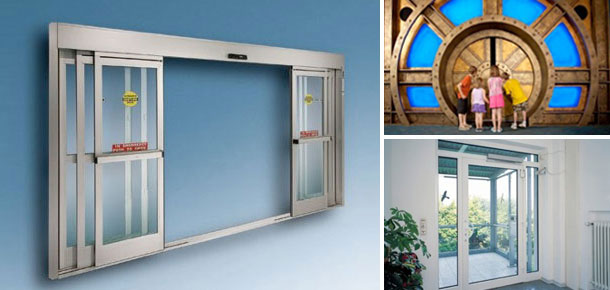 Located in sunny Victoria, British Columbia, A-Tech Doors is a locally owned and operated company. We specialize in automatic push button doors for the disabled, full time automatic doors (swinging and sliding), and manual door closers and checks, as well as commercial steel doors and frames, and all related hardware.
We are proud authorized factory distributors of Stanley Automatics and we also provide parts and service for TUCKER Automatics and DORMA Automatic Doors and can offer a wide variety of options and solutions to almost any situation and budget.
With five fully stocked service and installation trucks on the road, we can repair most issues and problems with efficient, cost effective, same day service. We serve Vancouver Island with the most current products and technologies we can offer our clients.
Our installers and technicians are fully trained AAADM (The American Association of Automatic Door Manufacturers) ANSI (American National Standards Institute) certified, which ensures your automatic doors and hardware are installed and operate according to set guidelines to ensure proper and safe usage for you and your clients.
We look forward to helping you make your entrance.